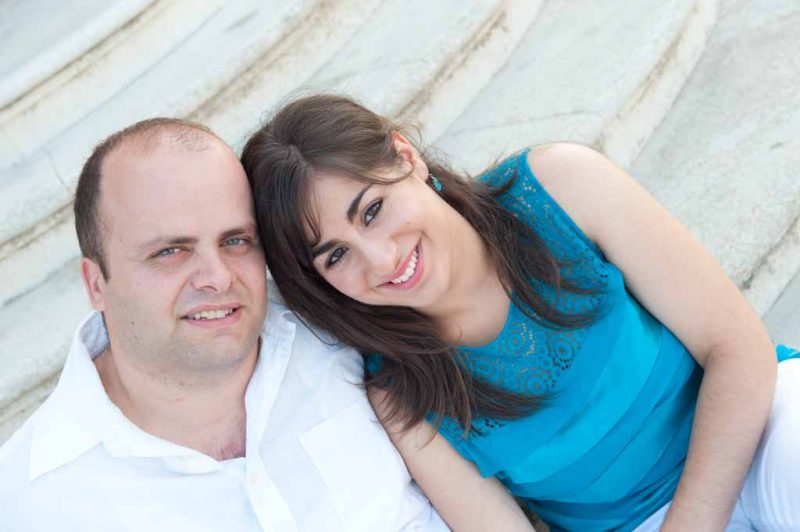 Our goal is bold and simple: we want to document this day for you through beautiful imagery that you and your dear ones will cherish for years to come.
Hello there, my name is Lorne, and this is my lovely wife Maria. I am the founder of Cremonaphoto.
My love of photography that goes back a long way, all the way back to childhood. Even as a child, I found that the power of photography lies in telling the story.  In other words: capturing the emotions of the moment.
It was that storytelling aspect of my photography that first enabled me to turn my passion into a career. I spent my first years as a professional photographer working exclusively in the photojournalistic field. The skills that learnt while documenting real-life events for newspapers now form the backbone of our approach to wedding photography.
We like to use our photography to document real life and that's why we are so passionate about wedding photography. We got married a few years ago, and know how it feels to be on both sides of the camera. This is a huge benefit when identifying with how you are feeling on the big day.
We have been photographing weddings in Malta and Gozo for many years. We feel truly privileged to have been able to be a small part of such joyous occasions. In our time as wedding photographers, we have had the pleasure of meeting many wonderful people from all kinds of different backgrounds and some of those people we can now call good friends.
Our Mission
Our mission at a wedding is to capture the true spirit of the couples who we photograph. It is so satisfying when we are able to capture a special, unguarded moment between a bride and groom. That's when we know that we have created an image that will be loved and cherished for many years to come.
It's not only the couple's emotions that we try to capture in our wedding photographs. A wedding is an occasion for family and friends too. There will be children playing, couples dancing and, perhaps, even a few relatives shedding a tear or two. All of these magical moments will form a part of the story that we will tell through our photography that will be full of the most wonderful memories of your big day.
We take immense pride in being able to hand people the amazing gift of a complete collection of wonderful pictures telling the real moments of one of the most important days in a couple's life.
We believe that the important thing about wedding photography is to create beautiful images that will evoke emotions when you look back on them in years to come. While the initial "wow" factor of a well-taken photograph is important; so too are the lasting memories that it will create. The very best wedding photographs are those will come to mean more and more to you as the years go by. These are all things that we are thinking about, when we are taking your wedding photographs for you.
We feel privileged to have been able to turn their passion into a career. For us, that passion is, and always has been, photography. We hope that you will be able to see that passion shine through in the examples of our wedding photographs that we have in our portfolio.
Please do get in touch if you would like to know more about our wedding photography service or if you would like to find out if we are available for your special day.