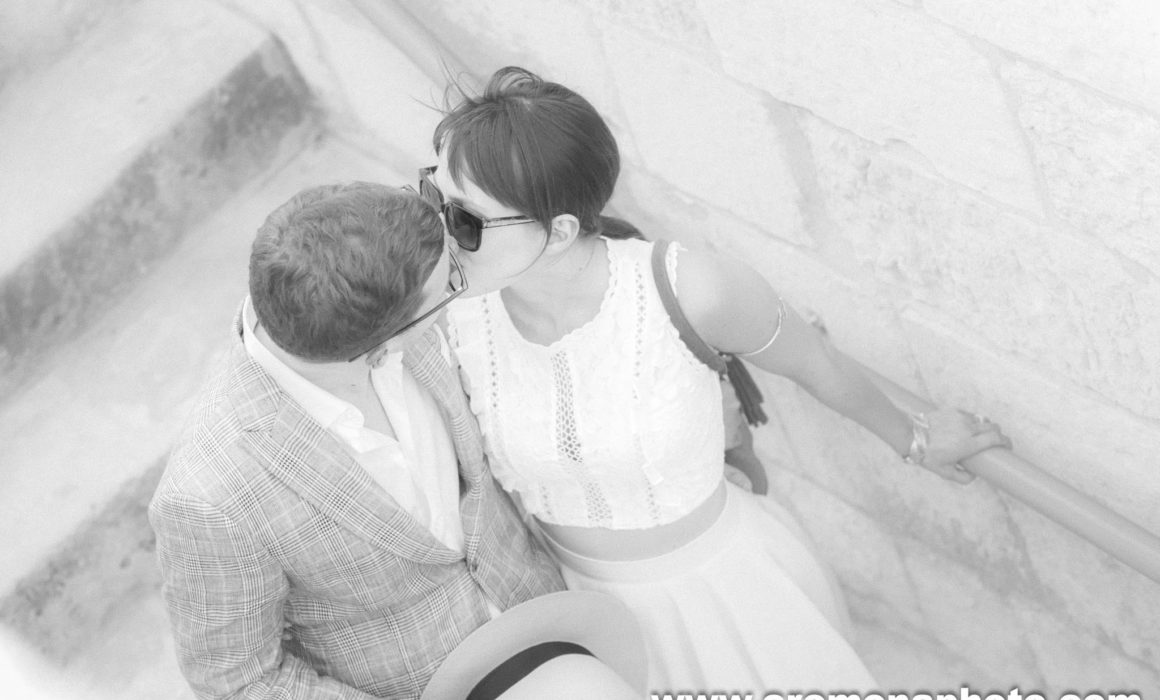 I was approached by best man to photograph the small, intimate, wedding that took place in the magnificent Citadel, in Victoria. Marcel and Antonina exchanged their vows with Saint John's demi Bastion acting as a backdrop to this ceremony.
It is evident that Gozo has a special place in Marcel and Antonina's hearts. The proposal was made during a holiday in Gozo last year. Marcel plays in wedding bands and was keen to keep his wedding as low profile as possible. So the four of them travelled all the way from Ponzan, Poland, to Gozo to tie the knot. 
In total, there were 6 of us: the bride and groom; Pawel, a band mate of Marcel; Zuzanna, Antonina's sister; the officiating registrar and yours truly.
Having shot a similar wedding last year, I must admit that I'm starting to like these very close settings. It's just the couple and their love; plus me and my equipment. There are very little, if any, influencing factors in the surroundings. Characters are easier to capture on camera, this way.